Author:
Paul Carry
| 12.11.2013 AOMEI Partition Assistant Pro 5.2

$36 $28.44

No code needed

Manage Your Disc Partitions Better with AOMEI Partition Assistant Pro 5.2

There are many occasions, when we need to create, format, change the volumes of the disc partitions or migrate OS to SSD. The new versions of Windows features native disc management tools, and from Vista onwards the process is much easier. However, there are still some pitfalls that make us think about a more sophisticated and robust disc management tool. Now, you can find plenty of Partition Manager utility programs to help you in managing the disk devices, and among them, AOMEI Partition Assistant Pro stands apart with its wonderful features and ease of use. Learn features to consider when looking for a good
hard disk management software
.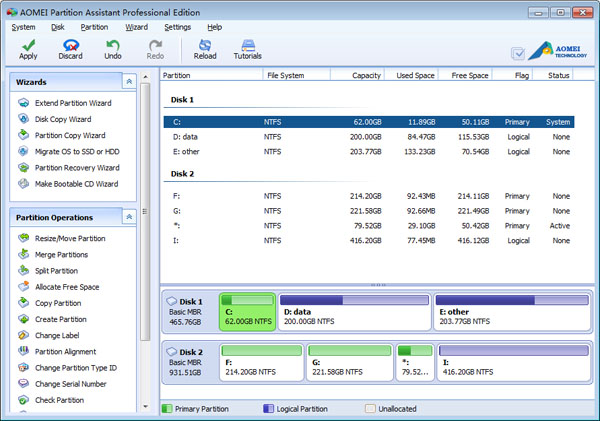 AOMEI user interface
The AOMEI Partition Assistant Pro

It is a stable and fully-featured partition management software, and it can easily fix the issues, such as the system disc is out of space, improper partitioning, create or resize partitions, migrating OS to SSD etc. It includes a handful of robust and flawless functions for systems working on various versions or Windows, including Windows 8 and 8.1, Windows 7, Vista, XP, 2000 (both 32bit and 64bit). This software is packed with more than 30 powerful functions, which will enable you to manage your hard disc in all dimensions. It supports all major file systems and can carry out necessary disc-managing operations without losing data.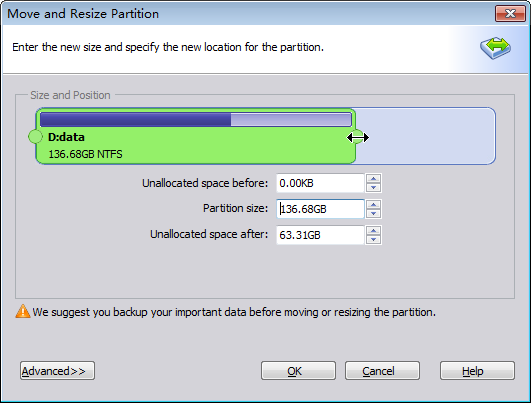 Resize and Move Partitions
Features of AOMEI Partition Assistant Pro

Intuitive User interface: The AOMEI Partition Assistant Pro features a very friendly and clear user-interface. Though it offers very advanced features, anyone with basic knowledge can use it in full potential.

Increase or decrease the size of original partition: This software can extend or shrink the size of the partition exactly according to your requirement. It keeps the data in the existing partitions and protects it from damage during the process. It also supports movement of partition during resizing, and if required, it automatically aligns partitions for SSD.

Split/Merge Partitions: With AOMEI Partition Manager, it is easy to merge two adjacent partitions or you can split an existing partition to make an additional partition in your system. Two clicks are enough to complete the whole merging operation and the copy wizard in this application will enable you to save the contents in the partition at some safe location, so that you can avoid any unexpected data loss.

Create Delete or Format Partitions: This software includes the three basic features that you may need to manage your discs more effectively and efficiently. You can create new partitions using the unallocated space in the disc, delete an unnecessary as well as make the useless partition to reorganize the available space. The formatting option will be of great use when you want to change the file system in the partition. It supports FAT, FAT32, NTFS, EXT2, EXT3 etc., and can format and change cluster size of the file system quickly.

Copy/clone the disc or partition: This function is very beneficial when you upgrade your PC with a disc of higher storage space. Using AOMEI Partition Manager, you can easily copy all data on the older disc to the new one. You can copy the entire disc or a partition according to your requirements. This function can also be used to clone your disc to protect the data from an unexpected loss.

Partition Alignment: It is a useful function to increase the performance of your PC. You can use this tool to optimize the performance of the SSD and HDD by automatically aligning he partitions.

Disc and partition Wiper: This partition manager is equipped with a unique disc/ partition wiper. It can provide a great security to you as it permanently delete the data in the disc. The Disc/ partition Wiper can wipe your disc or partition completely blank, leaving no room for anyone to recover and misuse the deleted data using recovery software. It not only wipes data on a particular disc or partition, but also in unallocated spaces.

Relocate free-space: It is one of the most advanced features in this application. With it, you can transfer a part of unused space directly from one partition to another with just one click.

Built-in Dynamic Disc Converter: AOMEI Partition Assistant Pro is especially developed to convert dynamic disc to basic disc without sacrificing any data. It is capable of cloning any spanned, mirrored, stripped and RAID-5 dynamic volume to basic disc. Moreover, it supports GPT and MBR types of dynamic disc and can simultaneously convert multiple dynamic discs to basic discs. It is very fast and can finish the conversion in just 3~10 seconds. In addition, it features a built-in dynamic disc manager, which will help you to carryout various formatting including resizing of the dynamic disc.

Recover Partition wizard: Using AOMEI Partition Assistant Pro, you can recover any partition damaged by virus attack or by accidental deletion. It works on the principle that, when a partition is deleted or attacked by virus, only the partition table is destroyed and the data remain unharmed. In this case, you can use this tool to recover the entire data in the partition without much effort.

Other Useful features: This Partition manager tool includes many advanced and useful features, such as secure migration of OS to SSD or HDD, Hide Partition, Check Partition, Change Drive Letter, Bootable CD wizard and many more.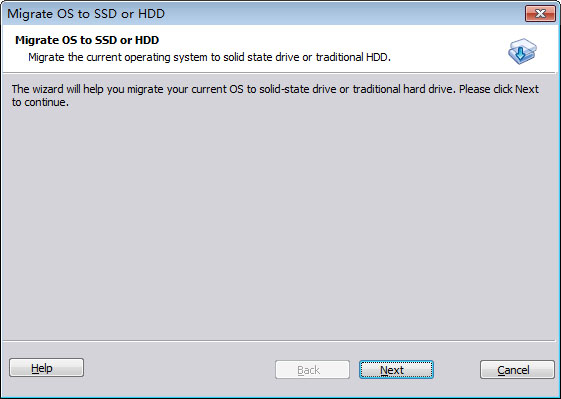 OS Migration to SSD or HDD
Pros: AOMEI Partition Assistant Pro is one of the best partition manager tools available today. It is not just focused on creating and managing partitions, but comes with numerous features that make it a comprehensive disc manager. It is available at competitive price and the company provides superior customer care.

Cons: There are no known cons to mention about this tool.

AOMEI Partition Assistant Pro is developed by AOMEI Technologies, a company that provide best quality software services in file systems, hard drive restoration and partition management to customers all around the globe. It is very flexible, and superior to its rivals including the Windows native disc management tool. You can purchase a copy of it by visiting the company website, or can download a free version with limited features at free of cost.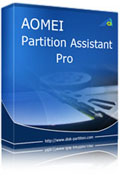 AOMEI Partition Assistant Coupon Codes | Promotions | Deals and Offers
Download AOMEI Partition Assistant Pro

HOT!
21% off coupon code
AOMEI Partition Assistant Unlimited Edition + Free Lifetime Upgrade
Use Coupon
(regular price
$489
our price $386.31)
HOT!
21% off coupon
AOMEI Partition Assistant Unlimited Edition
Use Coupon
(regular price
$389
our price $307.31)
21% off coupon
AOMEI Partition Assistant Pro
Use Coupon
(regular price
$36
our price $28.44)
21% off discount
AOMEI Partition Assistant Server
Use Coupon
(regular price
$139
our price $109.81)
21% off coupon
AOMEI Partition Assistant Server + Free Lifetime Upgrade
Use Coupon
(regular price
$229
our price $180.91)
21% off promo
AOMEI Partition Assistant Technician Edition
Use Coupon
(regular price
$699
our price $552.21)